***This project is in progress. To stay up to date, please follow us on Facebook***
The 2023's edition of the Baan Noorg Biennial intervenes in the landscape and creates new sceneries in the village with mural paintings. For the project, Baan Noorg Collaborative Arts and Culture selected private and public walls, where we saw the potential for creating artworks that could please and invite the participation of the local inhabitants. Baan Noorg Biennial #4 runs in parallel to Baan Noorg's participation in the Thailand Biennale (Chiang Rai, December 9th, 2023 – April 30th, 2024) [link to the dedicated page]
The concept of art as part of daily routines can be utilised to develop the community area. It stimulates and improves the quality of life and the creative economy in the district. Ethnic diversity has made the Nong Pho community a multicultural village where the Tai Yuan diaspora, which settled in the region more than 200 years ago, was assimilated into the community and it becomes part of its history. These stories can be explored and told to locals and visitors through artworks that aim at creating a collective memory of displacement and speculate about a return to the homeland.
Objectives
To create a contemporary art project that responds to the principles, concepts and history of the displaced Tai-Yuan people in Nong Pho, Photharam District, Ratchaburi Province. The activities in Nong Pho run in parallel and contribute to the exhibition in Chiang Saen district, Chiang Rai.
To implement the project in conjunction with the Office of Contemporary Art and Culture and the Ministry of Culture as part of the international contemporary art fair Thailand Biennale, Chiang Rai 2023
To associate cultural capital with social mindedness in society, aiming to establish a cultural network with different areas locally and globally.
To improve the landscape in the Nong Pho community by inviting the community, Thai and international artists within the Baan Noorg network to engage with artwork and workshops that are designed by the artists.
To improve economic foundation through creativity, foster community engagement to develop and broaden the local knowledge in public.
Current list of murals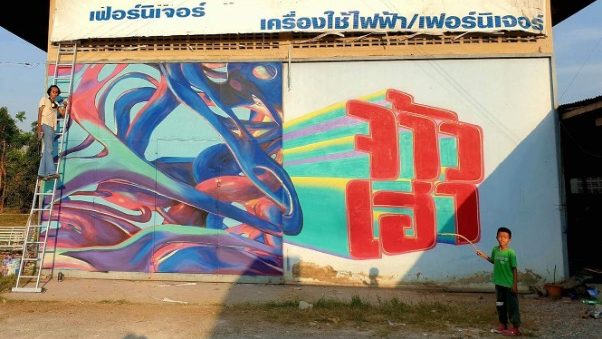 Tai Yuan 4.5 & Chao Hao (Tai Yuan)
by Khet Suthiphong Sudsang and Gong Rachan Klomklieng (TH)
Venue: Suwunprasert warehouse ผนังอาคารโกดังของคุณต้อย จุฑาภรณ์ สุวรรณประเสิรฐ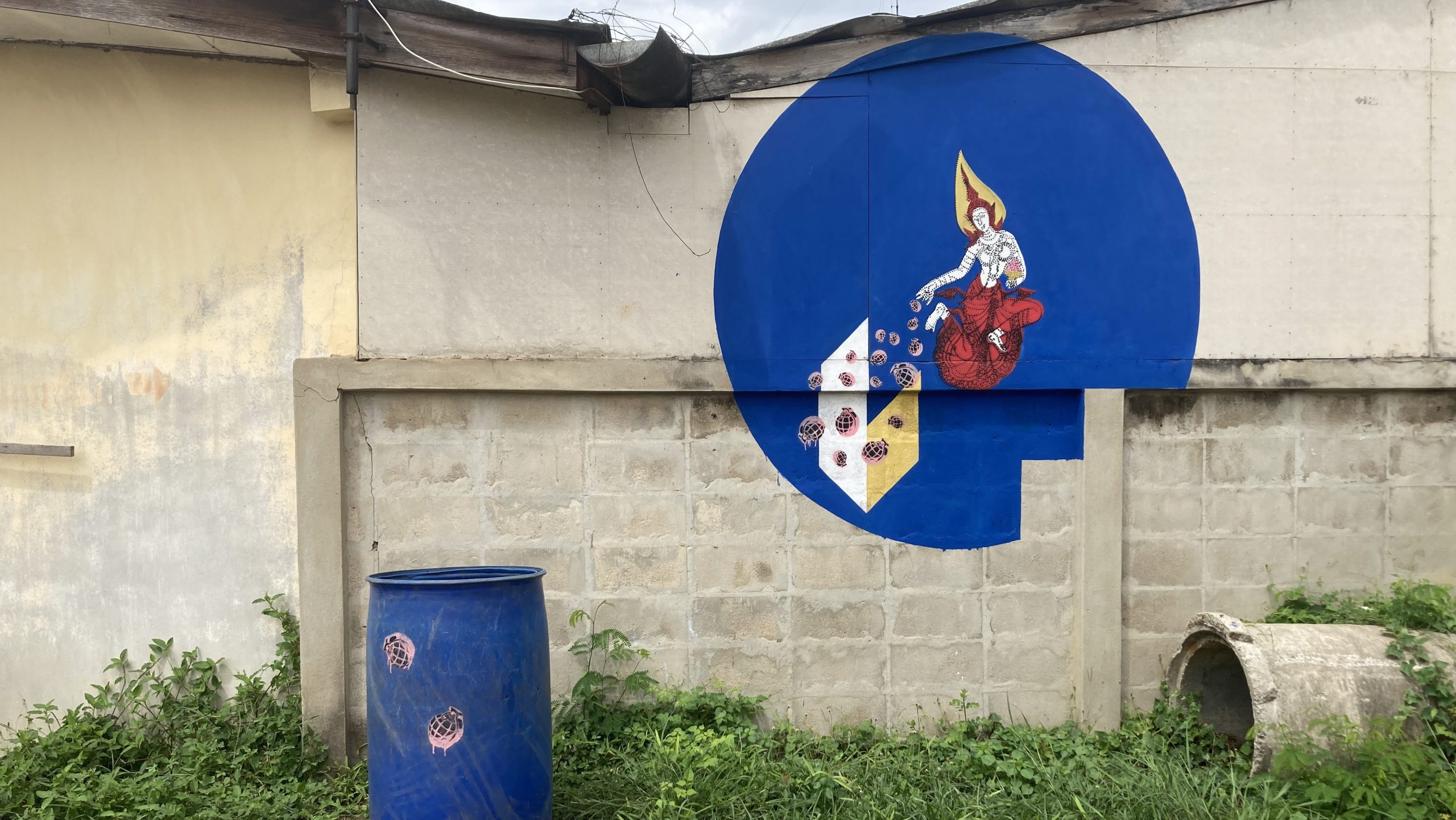 The Angel
by Baan Noorg Collaborative Arts and Culture team
Venue: Baan Nai community,  Moo 2, Nong Pho districtVenue: Teacher Thawichok Kaewthong's house ครูทวีโชค แก้วทอง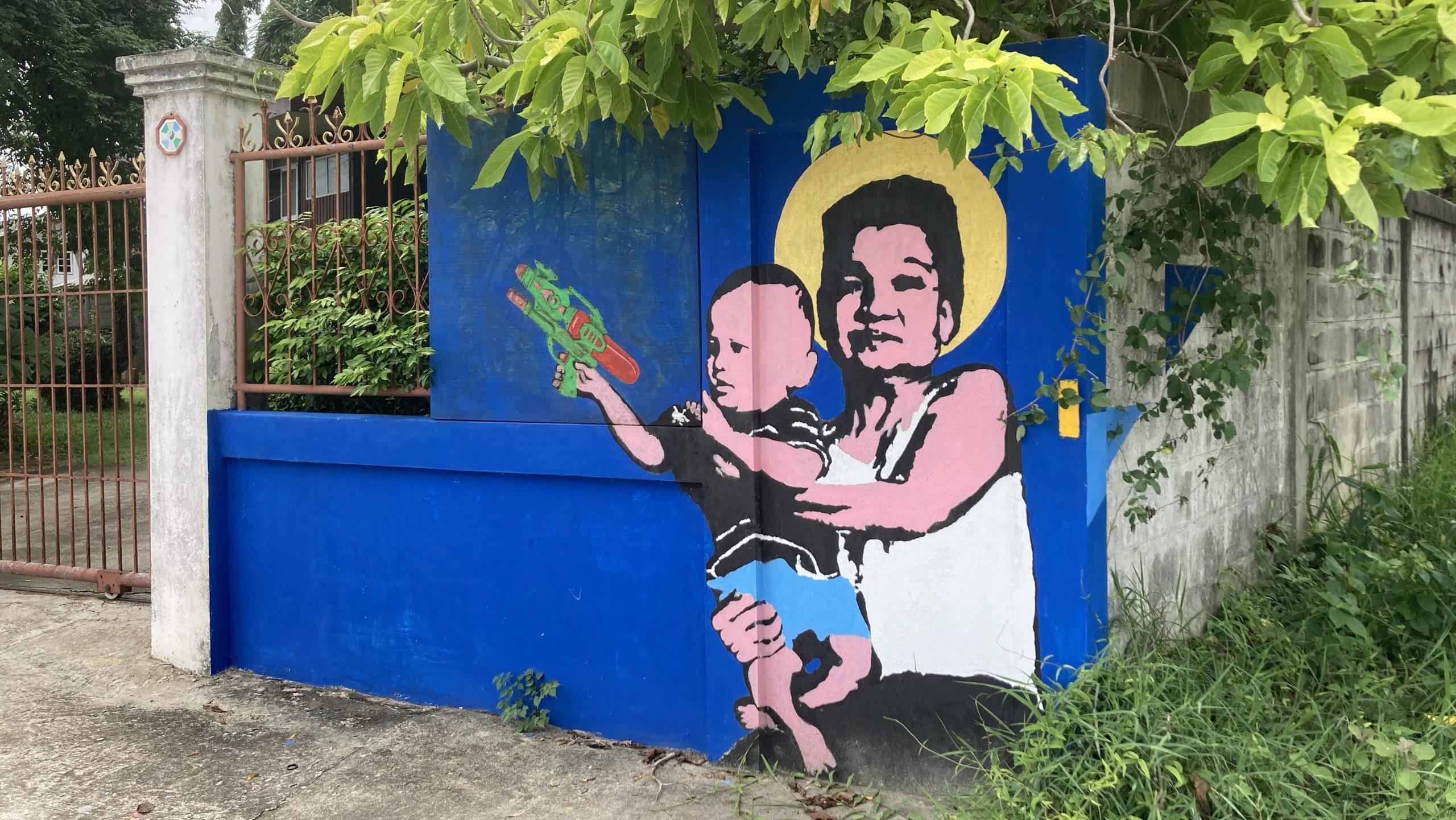 Grand mom and me
by Jiradej Meemalai (TH)
Venue: Meemalai house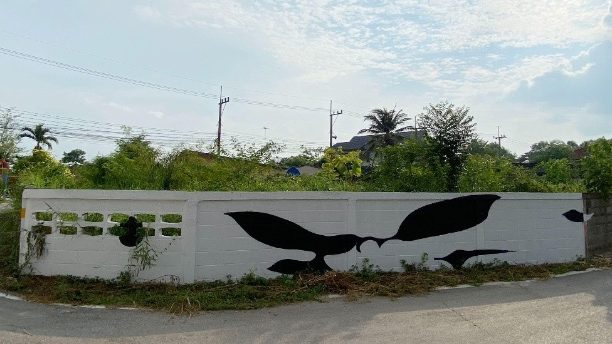 Shadow wall
by Wisarut Thatthong (TH)
Venue: Baan Nai community,  Moo 2, Nong Pho district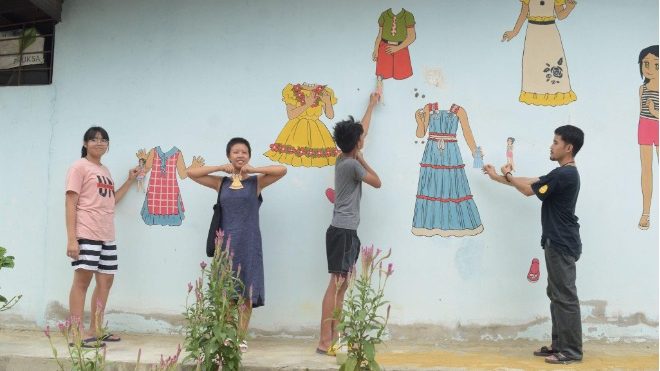 Mending Wall
by Ploy Krittaporn Mahaweerarat (TH)
Venue: Uncle Phongpat and Aunt Yhee house ผนังบ้านคุณลุงพงศพัศและคุณป้าหยี ลาภแก้ว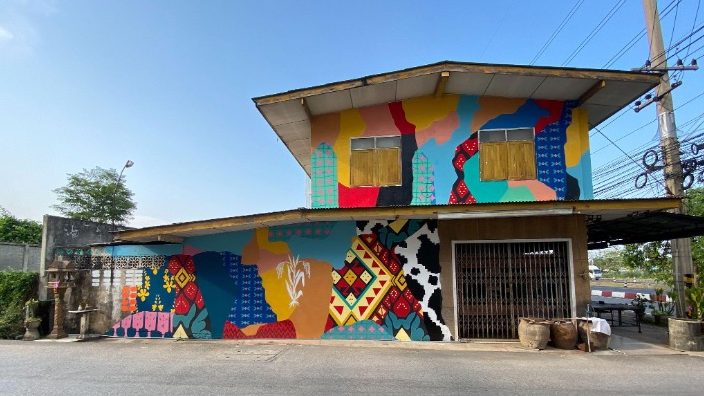 Ghost of the Dancing Rice
by Anjo Bolarda aka Bitto (PH)
Venue: Maruth Sound store, Savatasook house ผนังร้านลำโพงมารุตซาวด์ คุณกาญจนา สวาทะสุขเป็นเจ้าของบ้าน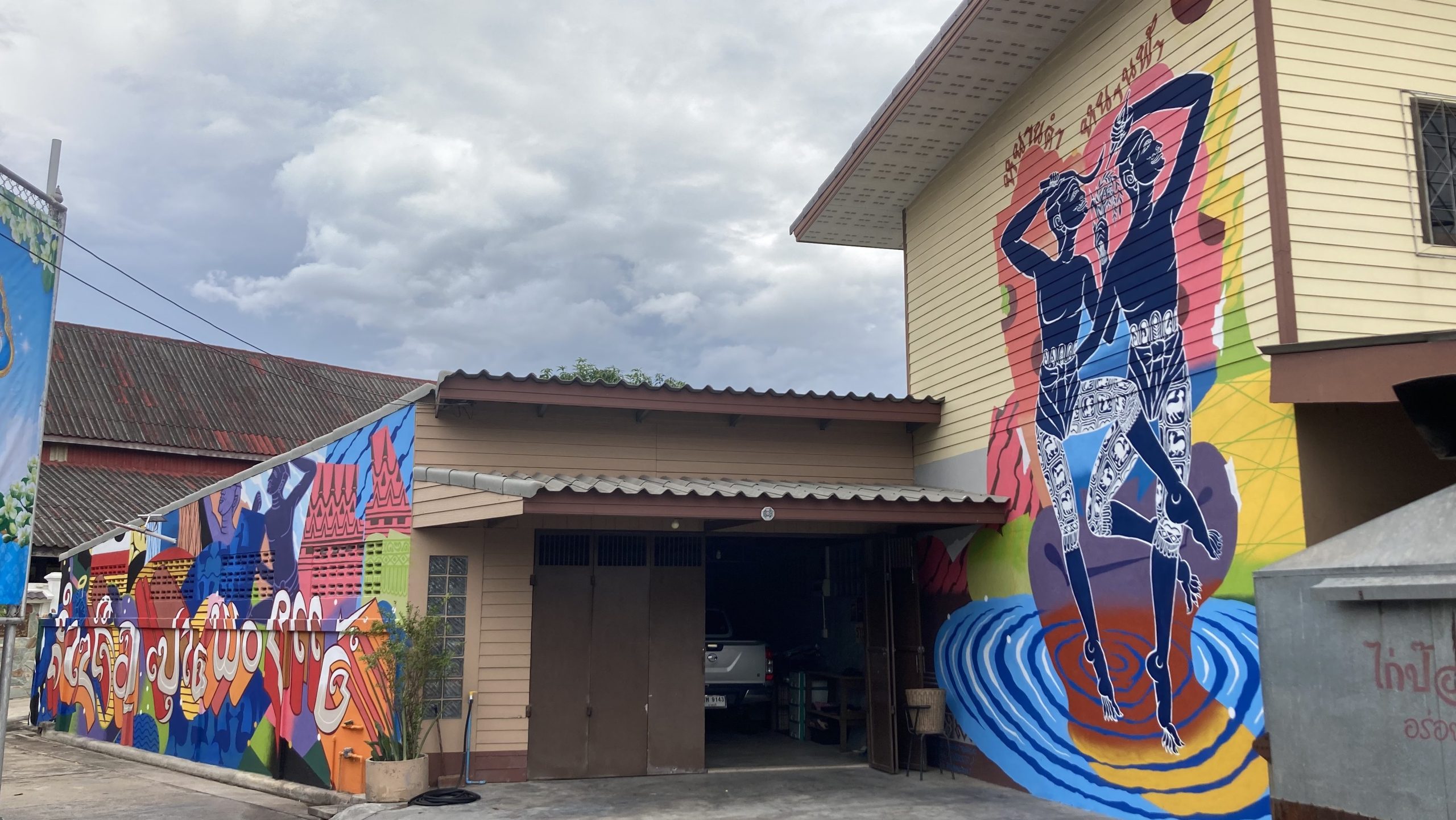 Wall to the ancestors and From Yogyakarta to Nong Pho
by Nano Warsono, Techoo, Suryaditya (ID)
Venue: Srimuth house (old entrance to Nong Pho temple) ผนังบ้านคุณน้านวย ประสาน ศรีสมุทร พื้นที่ทางเข้าวัดหนองโพเดิม
Teen Jok Tai Yuan Nong Pho
by Baan Noorg Collaborative Arts and Culture team
Venue: Baan Nai community,  Moo 2, Nong Pho district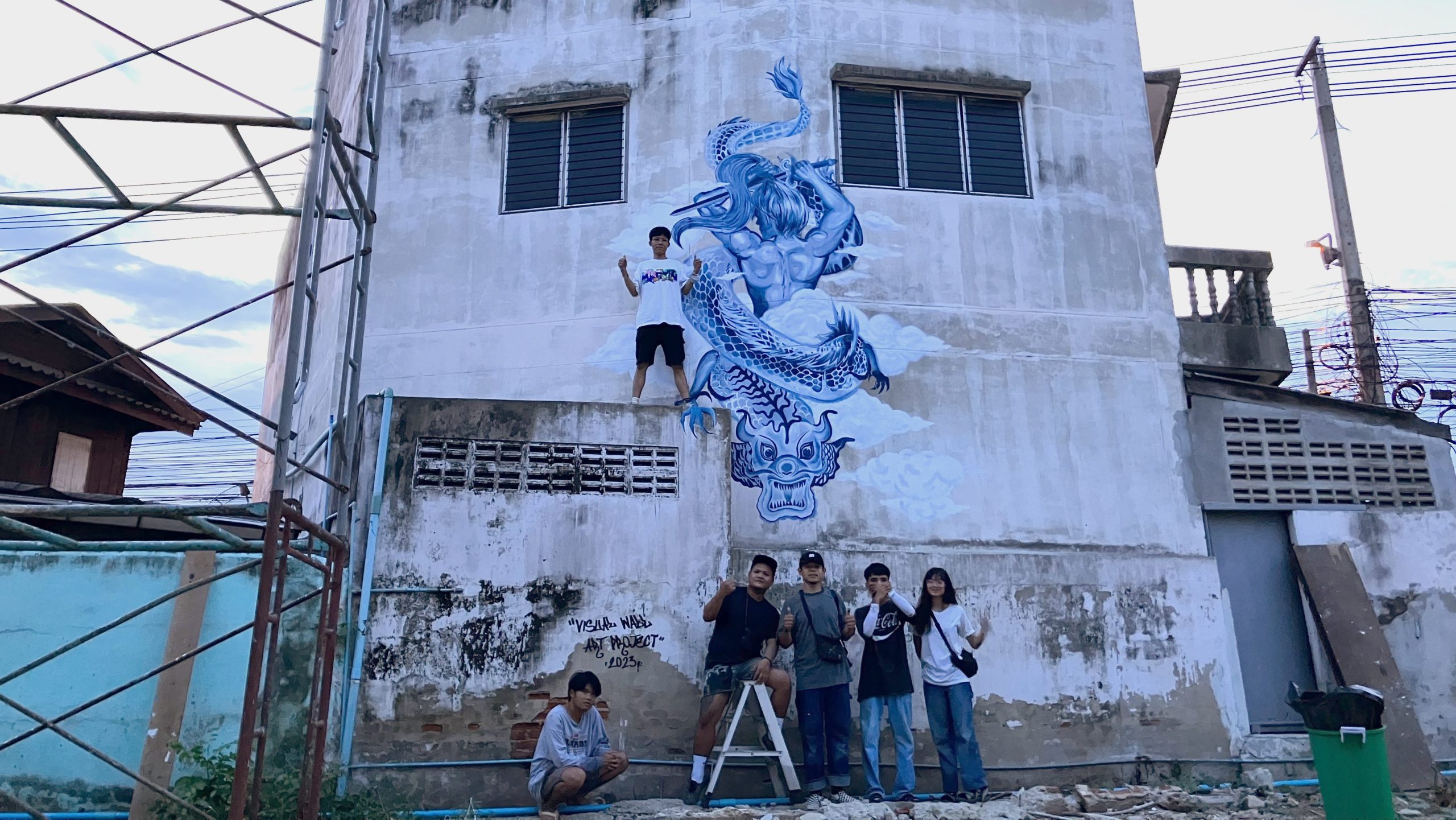 Mom with Maha Vinetskrom
by Kitipop Bophimai and the Visual Wall Artist Collective (Supol Yerunsiri, Patcharapon Saysopa, Vasin Malee, Pisit Santipatee, Natchaphon Saphu, Phongsuli Rungroatwuttikul and Kitipop Bophimai – TH)
Venue: Doctor Suphap Meekled's house (facing Nong Pho temple) คุณหมอสุภาพ มิเกล็ด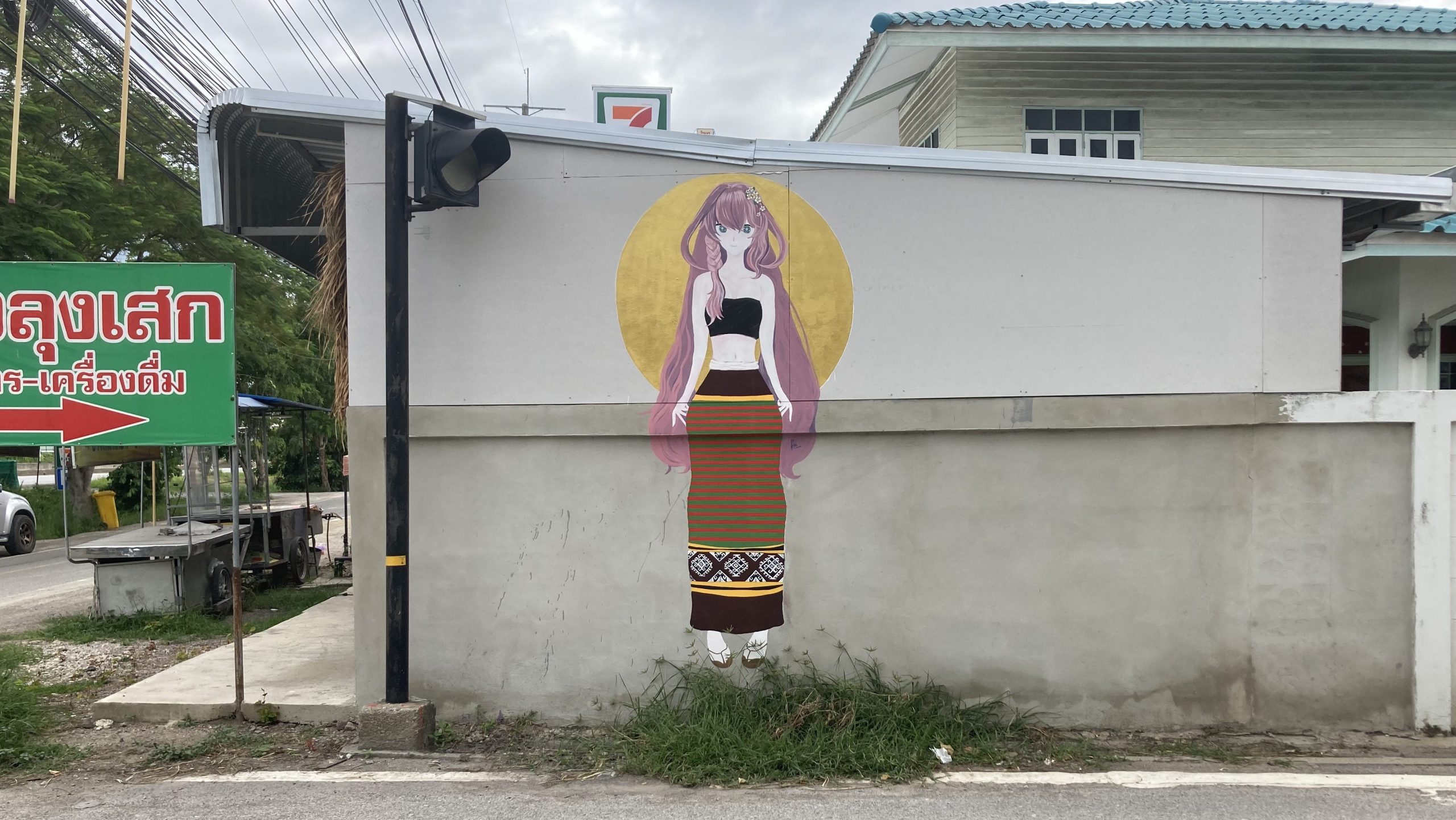 Tai Yuan Anime Girl
by Phongsili Rungroatwuttikul and the Visual Wall Artist Collective (TH)
Venue: Teacher Thawichok Kaewthong's house ครูทวีโชค แก้วทอง