A collaborative project between Baan Noorg and Ekstrak Collective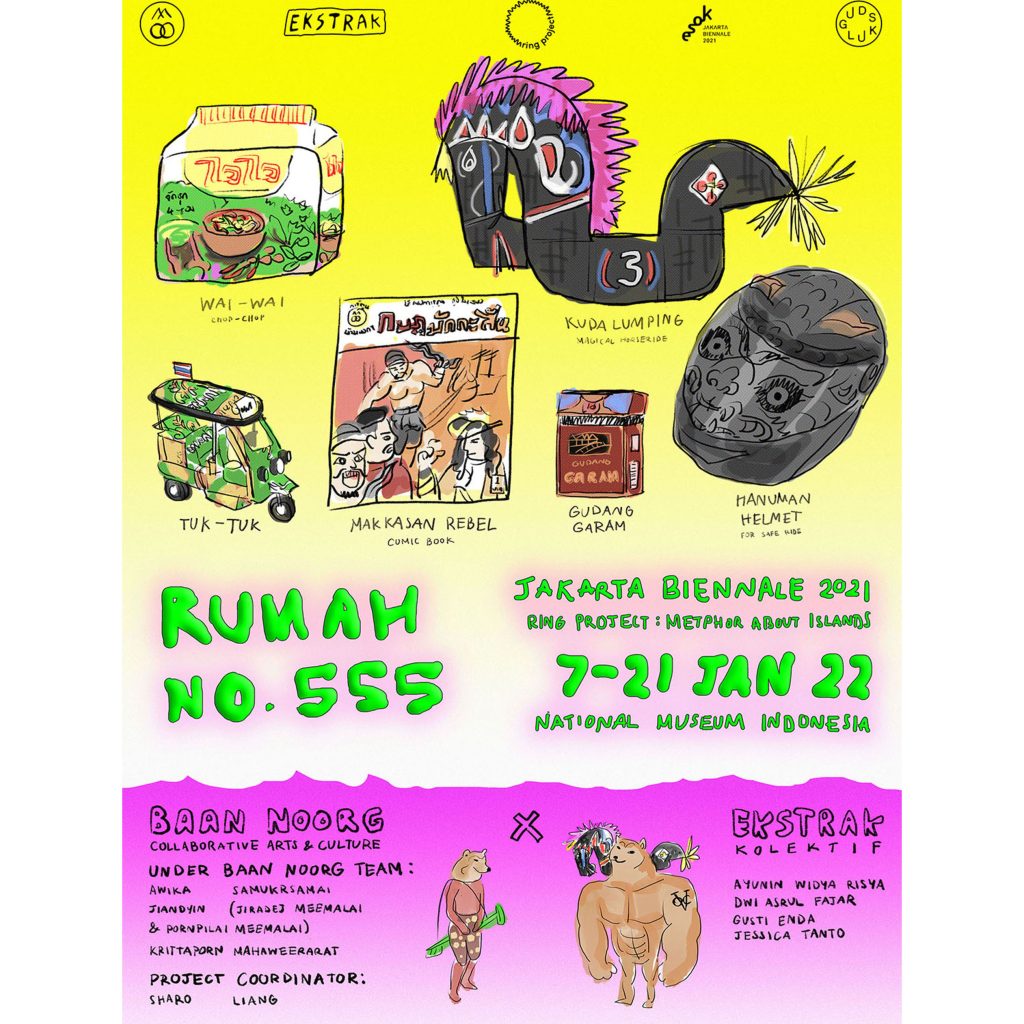 7-21 January 2022
National Museum Indonesia
RING PROJECT: Metaphors about Islands
Jakarta Biennale 2021
Curated by Sandy Lo & Gudskul
Concerning the physical, human and cultural geography between the Island country and the Mainland country—Thailand vs Indonesia—the Safe Space project seeks to learn the differences and share similarities of socio-cultural aspects to respond to contemporary phenomenon and challenge the maritime diplomacy through relational exercise and synchronic communication between two artistic collectives. Baan Noorg Collaborative Arts and Culture and Ekstrak Collective negotiates, compromises, communicates, exchanges, integrates, etc. with different forms or acts, digitally and analogue across space and time, which can be related to the historical event between Siam and Batavia around 1664–1688 towards the present.
On considering the methods and the acts of diplomacy, it is a natural process of securing the accent, living, culture, etc. of one native through strategies, recipes, wisdoms and so on in order to secure, maintain and develop a safe space. Likewise, "home," a safe space is where thought is articulated, activities arise, knowledge and information is distributed, etc. The relational exercise in this project has challenged us to co-create a geography of safe space, cultivate possibilities and rebuild knowledge by way of each other's culture or an exchange activity using diverse artistic approaches.
Within the safe space lies a "safe-being space" where one can exist without risk of feeling demeaned. The second kind can be called a "safe-talking space," where one can express ideas without recrimination. Through this idea of "safe space," we can explore topics or backgrounds above; diplomacy and exchange, history and politics, and socio-culture with a result that will reveal a geography of a safe space that is co-created between two collectives across the ocean that somehow could feature freedom beyond political and cultural diversity tension although some conversations have lost along the path.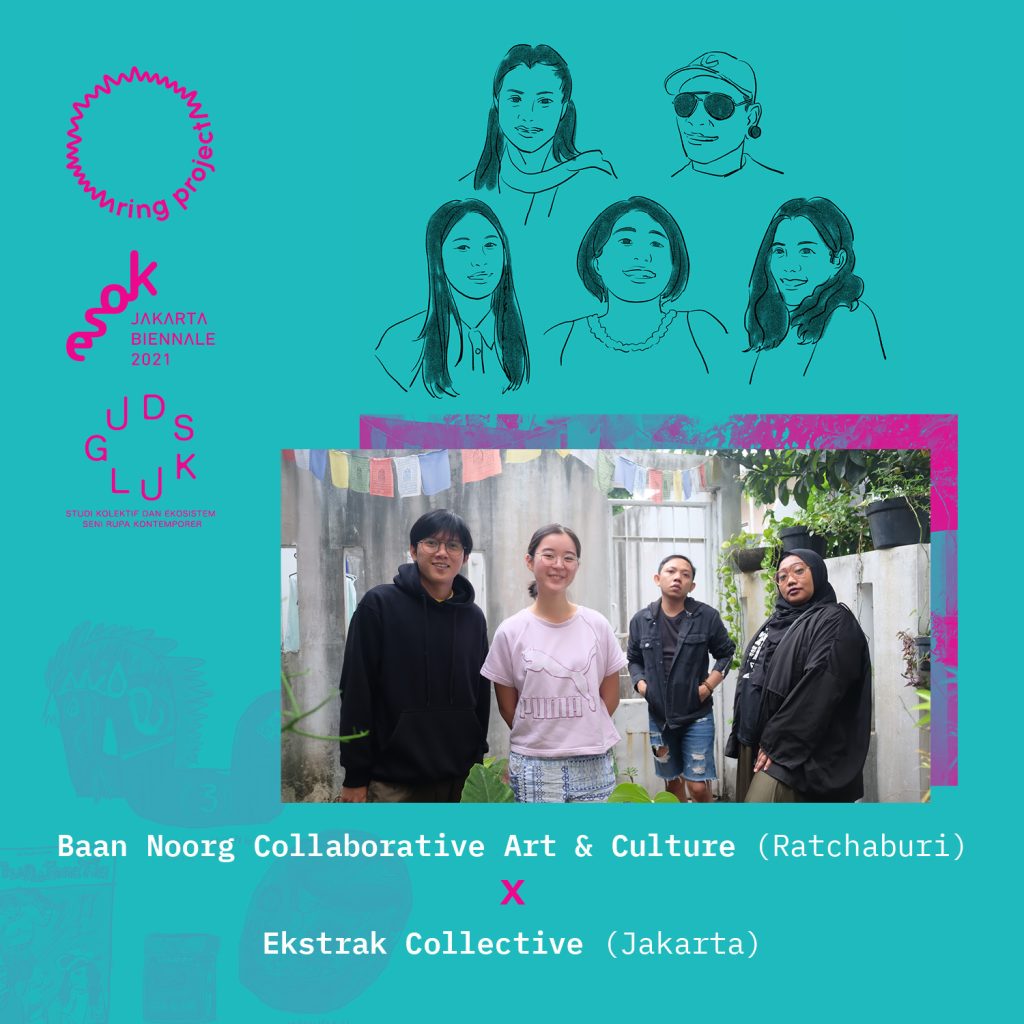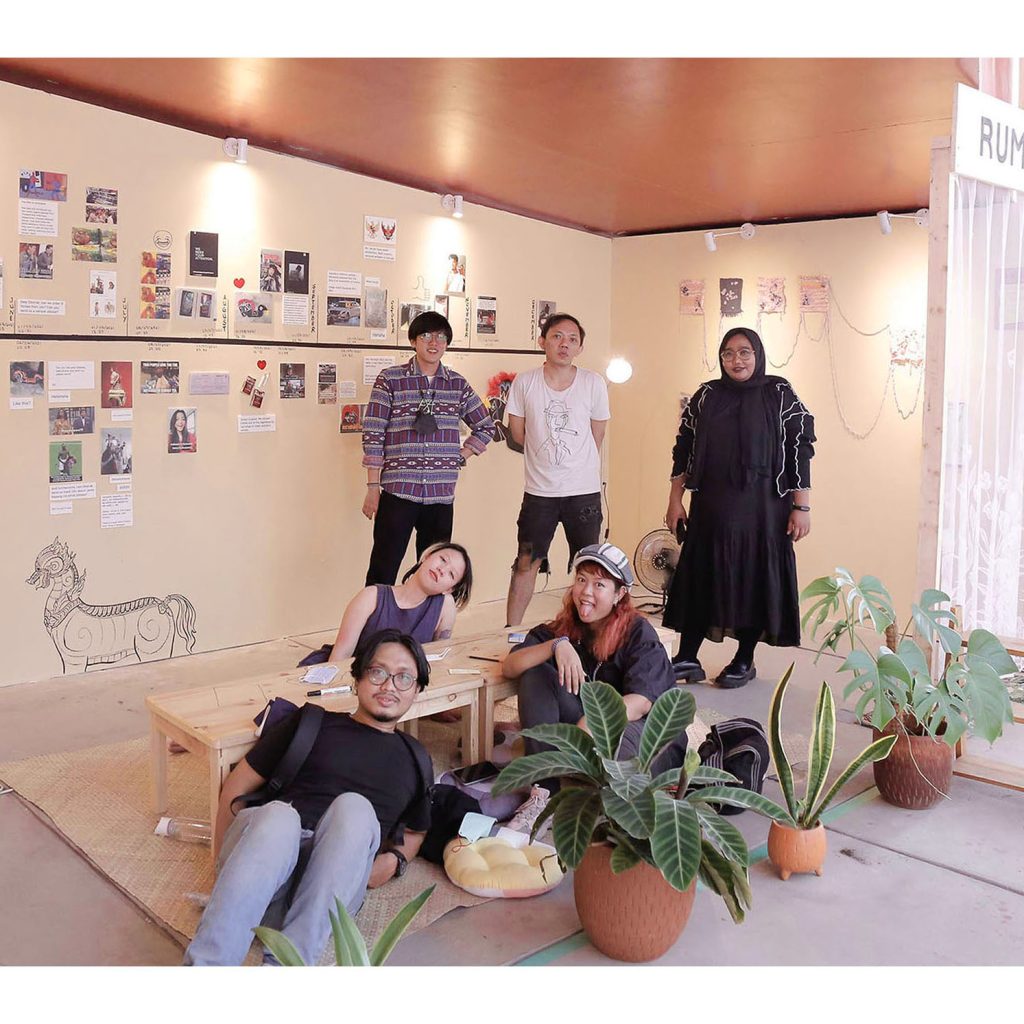 "Rumah" means home in Indonesian and "555" is pronounced hahaha, which is how Thai people laugh in the internet world. The name was casually thought when both collectives were having an online meeting, discussing on the project.
"RUMAH NO.555" was built on a concept of creating safe space, decorated with gifts sent by Baan Noorg to Ekstrak and Ekstrak to Baan Noorg. The two collectives started exchanging and trading objects and messages(and memes) similarly to their past maritime diplomacy between Siam and Batavia, fulfilling what they lacked in order to feel safe.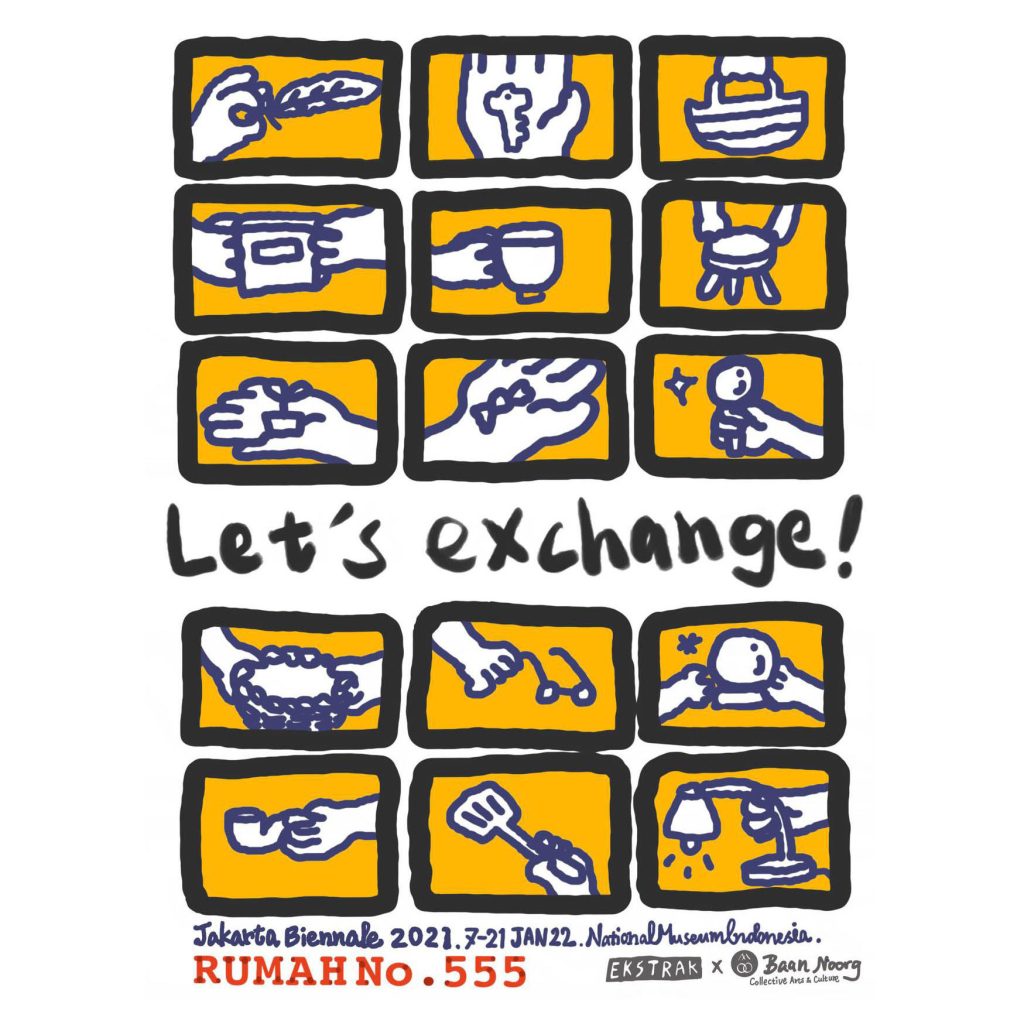 LET'S EXCHANGE!
Bring your objects and exchange with ours at "RUMAH NO.555".Take what you need/want/like from our table back to your home.